Udderly Smooth
As a member of the Mosaic Reviews team I've been using products from
Udderly Smooth
to provide a review. Here's a bit about the company and what they have to offer.
Udderly Smooth Udder Cream is
a
family owned and operated business based which has been manufacturing their products for over 30 years in Salem, Ohio. The CEO is a Registered Pharmacist that invented the products for use on dairy cows and now for dry and chapped skin.
The Udderly Smooth products are now used by people worldwide. (I actually recall when these products first came out. Uh oh, that dated me I think.)
In addition to soothing dry and chapped skin, the products may be used as a shaving lotion, a diabetic skin care moisturizer, a soothing relief for Hand and Foot Syndrome (a chemotherapy side effect),
a facial moisturizer, a foundation primer, a makeup remover, and as a relief for sunburn
.
Original Udderly Smooth Udder Cream - a greaseless, stainless water-based moisturizer with a light fragrance. (

dry

and chapped skin) Available in various sizes of tubes jars and bottles.
Ingredients

include: Deionized water, stearic acid, Peg-2 Stearate, propylene glycol, isopropyl myristate,

dimethicone

, lanolin oil, mineral oil,

triethanolamine

, allantoin,

methylparaben

,

propylparaben

, and fragrance.
Original Udderly Smooth Moisturizing Lotion - a greaseless, stainless water-based moisturizer with a light fragrance. Ingredients included are the same as the Udder Cream with added vitamin E acetate.


Udderly Smooth Foot Cream with Shea Butter for intensive moisture is also available for rough, dry feet. Similar to the other products but includes

shea

butter for extremely dry skin and feet.

Ingredients

are the same as above with the addition of the

shea

butter but not the vitamin E.

Udderly Smooth Hand & Body Moisturizing Lotion for Dry Skin is a lighter daily moisturizer which is similar to the above products but with added Aloe Vera Gel, Vitamin E and a beach fragrance.
Udderly Smooth Extra Care with 10% Urea for Dry Skin is fragrance free and contains urea for even more moisturizing power.
Udderly Smooth is available in the US, Canada and other countries and can be found by looking for its black and white cow-spotted containers. Check the pharmacy, first aid, travel, foot, and skin care departments. You might even find it in hardware stores and craft and quilting shops.
The products I received included:
1 large tube of hand cream

1 purse-size tube of hand cream

1 jar of foot cream

1 jar of body cream

several

trial

-size individual packets of body cream
We have tried all of the products we received and have had pretty good results. I love that Udderly Smooth products soak in and do not leave a greasy feeling. With some other lotions after application I end up wiping the "extra" off my hands. With these lotions not only did I not feel like I needed to do that, but when I tried with a tissue nothing was absorbed by the tissue. The lotions moisturized my dry skin while protecting it from chafing and scaliness. I especially like the foot cream which contains

shea

butter. I have very dry and often cracking heels all year, but after using the foot cream I saw great improvement.
We don't use many products with a fragrance due to allergies and asthma in our family. The fragrance in these products is extremely light and caused no problems for us at all!
We tend to use natural products in our home, and Udderly Smooth has a few ingredients I wouldn't want to pronounce, but I like the results of the lotions and creams. We'll definitely be using our items until they are gone.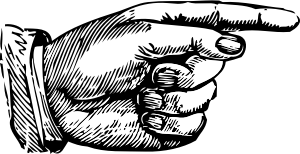 Oh, by the way...
*Redex

doesn't use animal testing.
*Coupons are available in magazines and on the company Facebook page.
Visit Mosaic Reviews to see what others thought.