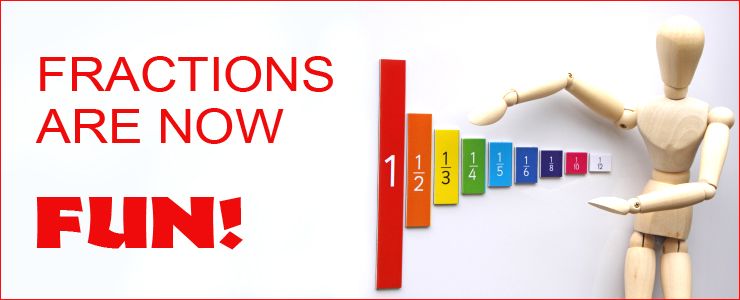 Fractazmic
I See Cards
Contact Info:
corporate@iseecards.com
Fax: 407-366-3343
For More Information
or to check out other I See Cards products, such as Pyramath, visit
here
To Order
Fractazmic click
here
Price: $6.95
Age Range: Grades 1-8
Lately we're learning the "whole" picture of manipulating fractions using a fun card game developed by
I See Cards
. As a member of the TOS Review Crew I received a free deck of
Fractazmic
cards to use in order to provide this review. This game is definitely a "keeper".
The
Fractazmic
deck contains 60 colorful cards which are clearly numbered and clearly labeled with a fraction and a reinforcing graphic.
This is a 2-4 player game in which players try to gather as many hands as possible before one player runs out of cards. The interesting part is the capture of a hand in a round. In order to gather a hand a player must play a card that brings the sum of all cards thrown to 1 (a whole) or force the next player to use a card that takes the sum over 1.
This game teaches players to quickly identify fractions and then convert and add them. The cards reinforce the relationship between fractions and measurements, and the colorful graphics shows real-world use of fractions.
My "Whole" Opinion of this Game:
We really like this game. The game is easy to play and doesn't take very long. The longer we played the faster we all became at converting and adding fractions at a quick pace. This is a great practice tool to use while learning about fractions. I like the illustrations on the cards too. The illustrations provide plenty of conversation opportunities related to everyday things which involve measuring and fractions. (6/12 or 1/2 dozen eggs for example) The age range given is appropriate for this game. (My 14 year old daughter frequently wins when playing with dad. (He told me he's not just letting her win either!) We will be bringing out this game frequently for review of basic fraction information. My 1/3 + my daughter's 1/3 + my husband's 1/3 = A "Whole" lot of fun and learning! The price on this game is very reasonable for the learning it provides.

If you'd like to find out what other TOS Review Crew members had to say about Fractazmic click
here
.
Disclaimer: As a member of the TOS Review Crew I received a free deck of the above-mentioned cards in order to provide this honest review. I have not and will not receive further compensation. Thoughts, opinions and comments here are my own. I am not obligated to provide a positive review.