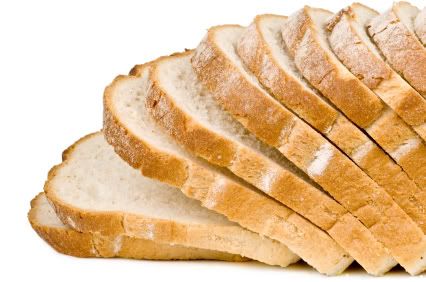 Homestead Blessings - The Art of Bread Making - It's a Giveaway!!
Bread, any way you slice it, it's a staple in a lot of homes. I have a DVD of "Homestead Blessings: The Art of Bread Making" to give away. A Franklin Springs Family Media Presentation, this DVD is hosted by Vicki, Jasmine, Hannah & Cece West. This 56 minute DVD teaches the wonderful skill of how to make bread. The West Ladies share advice, practical tips and even recipes. This was educational and entertaining to watch and would be great for teaching children this wonderful "art".
Come on, who doesn't like the smell of baking bread?
To have a chance to win this DVD all you have to do is

:
1. Leave me a comment that you're interested in the DVD.
****************
2. For another entry, click to follow me on Google Connect.
****************
3. For an additional entry, click to follow me on Facebook Networked Blogs.
The lucky winner will be picked randomly from all entries and posted on Friday, March 18, 2011.
Good luck!