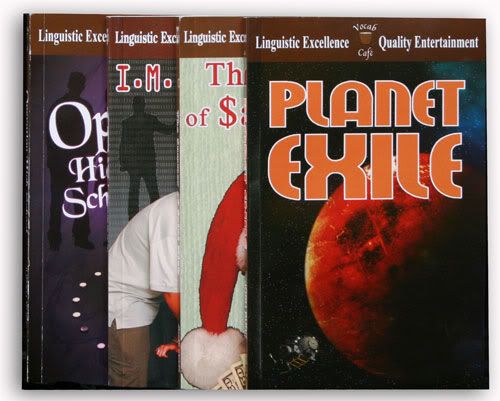 Vocab Cafe
Maven of Memory Publishing
www.vocabcafe.com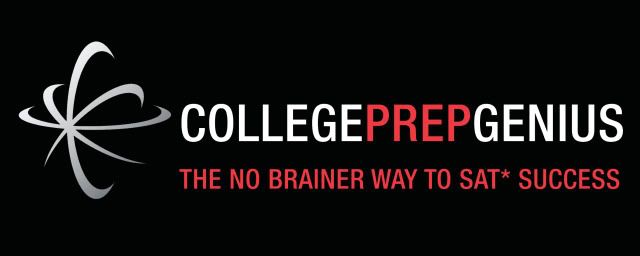 College Prep Genius
P.O. Box 398
Hurst, TX 76053
81-SAT-2-PREP (817-282-7737)
info@collegeprepgenius.com
No particular recommended age, but since this is a college prep program I think 8th grade and up would be appropriate.
$12.95 per individual book
(set of all
4 available for price of 3 - $38.85
- see link below)
As a member of the TOS Review Crew I recently received a set of 4
Vocab Cafe
books from College Prep Genius to read in order to provide this review. This set of 4 books is interesting, challenging and educational. The series contains 4 novellas written to encourage the development of vocabulary knowledge. Each book in the series contains 300 words which should improve the reader's vocabulary. This increased vocabulary can lead to better reading, writing, and speaking skills and can even improve standardized test scores. Within each story the reader sees the vocabulary words in the context of a narrative story. Storyline and sentences around the vocabulary word help readers figure out the meanings. Pronunciation and definition of the words are at the bottom of each page, and at the end of each chapter is a review of the words in that section.
These novellas are original stories which
contain no foul language, no illicit sexual themes, and no sorcery
. The books emphasize a 3 step approach using definition, repetition, and reinforcement.
Since the books are fairly short I don't want to ruin the experience by telling too much, but here's a teaser for each book:
IM for Murder is a story of three boys and their encounter with an internet serial killer. This story teaches a lesson about online communication. This story might be a little "dark" for some readers.
Operation High School is a story about high school student Emma Jones and the mysterious note which turns her world upside down. As the newest member of a "Spy Club," Emma learns about self-reliance, strength, and the value of friendship.
Planet Exile is a story about Maleck Vise Plutean's adventures through outer space. After a crash landing on the mythical "Planet Exile", Maleck and his friends usurp an evil dictator and rescue a beautiful princess.
Summer of St. Nick is a story about Nick's discovery of a jackpot of money. He has to decide whether he will use this cash to better his social standing or help those who really need it.
Special Deal:
To order the 4 books from College Prep Genius for the price of 3 ($38.85 instead of $51.80) click
here
.
College Prep Genius also sells the "Master the SAT Class" on DVD for $59.95, the textbook, College Prep Genius for $49.95, and the class workbook for $19.95. For more information or to order these materials see the College Prep Genius link above.
Keep or Pass? These stories were interesting enough to keep my daughter wanting to read more. She learned lots of new words. I have to admit, however, that she did ask when in real life she would actually use many of the words. The Vocab Cafe books are a better option for increasing vocabulary than staring at a list of words. Although not done with all 4 books, my bookworm wants to continue through all of the books. That makes me smile--getting started on them met a bit of attitude because of fear that they would be like a textbook. We liked the books and will probably read through them again a few times. We'll keep these to use again later in college testing prep too since the bookworm is only 14. The books are worth the price and reading time if you're trying to boost vocabulary skills. Thanks Vocab Cafe for a fun way to learn some valuable information!

Interested in what other TOS Review Crew members thought? Click
here
.
Disclaimer: As a member of the TOS Homeschool Crew I received a free set of 4 Vocab Cafe books from College Prep Genius to read in order to provide this review. I did not and will not receive further compensation. All comments and opinions are my own. I am not obligated to provide a positive review.